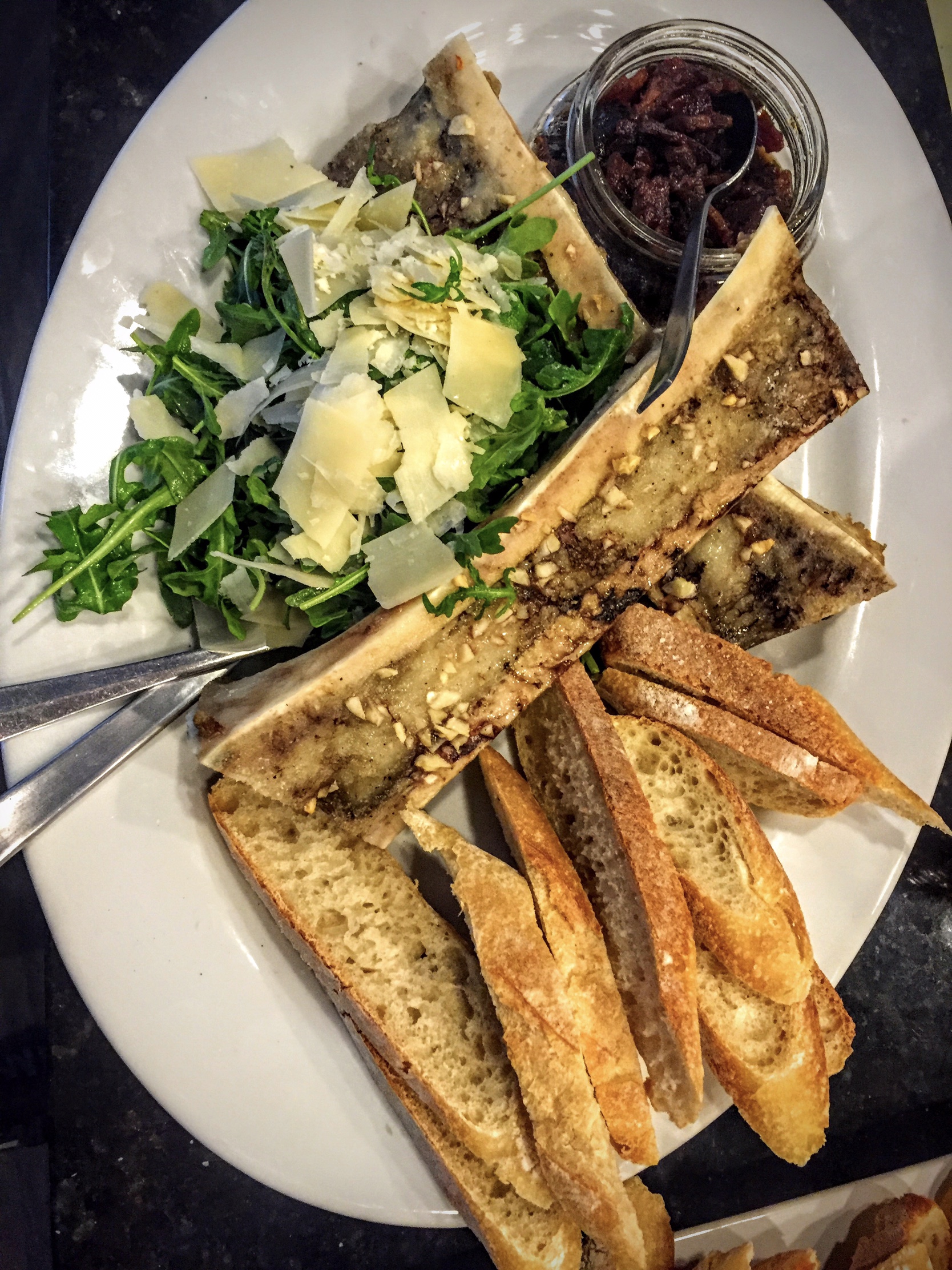 ABOUT Chef Cory LaFranchi
It all comes down to this....We Just Want To Feed You!
I never thought that I would be a chef as I was growing up. I never really learned how to cook and I wasn't very interested in it. I grew up skateboarding and I was lucky enough to be sponsored by a couple of teams. I was able to travel around the PNW a bit for competitions and I love this area. I was always inspired by the sights and sounds but as a skater, I was especially inspired by the street scene. I used to ride in Tacoma and I remember seeing line cooks, out behind the restaurants that they worked in, having their break. They looked happy and tired and they always joked around with each other. The food smelled so good and I felt like that was what I wanted to do......I wanted to be one of those guys.
I started working in a seafood restaurant and I immediately fell in love. I went to culinary arts school and I excelled. I found my place.
I worked in several restaurants in the area and began to move up quickly, always learning new trends and techniques and getting better at my craft. But life took me in a different direction when I met and fell in love with my wife, Ashley. We soon had 3 beautiful kids and the restaurant life wasn't working for me as a family man. I went into construction and other than cooking for my family, I put the culinary world behind me.
I am beyond blessed with the life that I had but something was missing.......all I wanted to do was cook. A few years ago Ashley and I went to visit my mom in Philly. Philly is a food town and all we did was eat at amazing restaurants, shop at seasonal stores, and cook! I was inspired again and I knew this is what I had to do. With the full support of my wife, I decided that I had to find my way back to culinary arts. I didn't know how or where to start, I didn't want to just go into a restaurant and cook for somebody else and just be a body on the line.
So I took $200 and built a street taco menu and decided I was just going to pop up and see what happened. We set up a pop up tent and a grill and put it out there saying that we were going to be serving up street tacos for a couple hours hoping that we would have 30 people show up. We then became overwhelmed with people in line and sold out in 1 hour serving about 100 people. Hearing people's feedback and the demand for more events was exactly what we were looking for, it was our missing piece to who we were and what we wanted to do.
Over a 2 year span we have created multiple dinner experiences showcasing fresh and local ingredients. Really trying to find out who we were and what we wanted to do we built relationships with multiple farmers and butchers just understanding where our food was coming from and how we could showcase it on our menus.
We have created everything from seasonal 4 course menus paired with local wines to street food menus. We have built real relationships with real people in our community. Instead of us only focusing on 1 certain thing to cook we build our menu's by seasons and this allows us to deliver the freshest quality product that we can (Because the people deserve the best).
We are simple people and it only comes down to a few things. We want to meet you and we would love to serve you.
We Just Want To Feed You